In web and mobile design, little things matter just as much as the big picture.

We believe that stellar UI design gives users the power to explore and engage.

Creativity isn't enough - it takes intelligence to bring it all together.

We are thinkers, researchers, analysts, designers, coders, creators, and advisors.

We are Rapture Studio, and we help make businesses better.
We help make businesses better.
Rapture Studio is more than just a pretty picture. Our work is based on carefully researched strategies that get results.
Better Sales
We design a compelling user experience to drive sales. Our design and copy puts the user in control, eliminating barriers that hurt sales.
More Visitors
We develop every site with cutting-edge techniques and best practices to promote a strong search engine friendly copy, design and code.
Better Sharing
We use design to tell memorable stories, making it easy for customers to share content with their fans, friends and colleagues.
More Action
We design and develop strong calls to action, using user behavior-driven science to convert everything from more signups to better leads.
Is your business keeping pace with the digital age?
It just gets more connected from here... American Adults own multiple devices: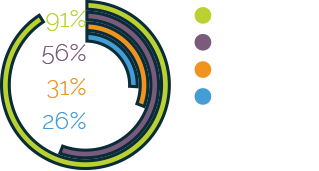 There are more devices connected to the Internet than there are people on Earth.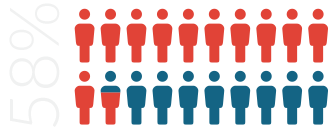 of Americans have researched a product or service online. 24% have posted comments or reviews online about the things they buy...
---
...and by 2016, over 50% of dollars spent in U.S. retail will be influenced by the web.


Usability redesigns improve overall business metrics an average of 83%.

Users who find a site very easy to use convert an average of 200% higher.

Companies that emphasize design outperform the FTSE 100 index by 200%.

Companies that blog have 55% more website visitors.

Brands that allocate 6 hours / week to social media saw a 74% increase in website traffic.
A few of our favorite clients.
And the work we've launched!
Net Minds: Reimagining Publishing

Rapture Studio designed and developed a unique user interface for the Net Minds app. We also designed and developed a new website and content management system.

Oracle: Designed Insight

Oracle hired Rapture Studio to design and develop a customized Intranet user interface design, a new PowerPoint presentation system, and marketing assets.

Vizybo: Designing Social Tools

Rapture designed and developed a new community/social marketing app, developed the user experience, designed a unique user interface and a clean, techie brand.

Connie Dieken: Broadcasting Influence

Rapture Studio designed and developed a new website and online brand for Connie, built for streamlined service offerings and social marketing.