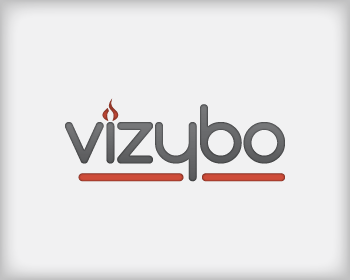 Vizybo is a small business marketing startup offering new tools to help small businesses better market their businesses through their community and social discovery. Vizybo is ideal for companies looking to maximize impact on a budget.
The Challenge
There are so many startups and so many ideas, but startups are really like any other business: some thrive and many fail. In the world of social media and community tools, a little startup with a cool name - Vizybo - is trying to level the playing field for small businesses by giving affordable access to tools that actually make a difference to businesses. So what makes the difference? Being wherever your customers are; that's the mission of Vizybo, who is looking to connect small businesses with the social media tools and communities their customers already use.
The Solution
Rapture Studio designed a clean and techie brand, utilizing a handmade font with a meaningful emblazoned embellishment. We created brand styles which could be easily replicated with modern web coding techniques, such as CSS3 or HTML5. This was important because we wanted Vizybo to have an advanced feel without the overdone pretentiousness. For the user interface design, we wanted to develop their website and app around simple iconography and solid colors with shading. We wanted the interface to be developed in a familiar HTML5 scrolling style with large, bold fonts to communicate their value proposition succinctly. The user experience design centered around providing the user with an easy-to-manage dashboard, containing quick links to their community and social tools. Each user was given the ability to customize different portions of their message and marketing assets in a user-friendly designer web app.