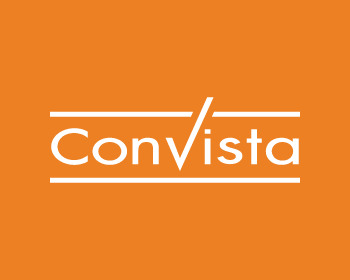 ConVista is one of the world's leading SAP consultancies and integration experts. Their specialized knowledge allows them to provide clients with unique industry solutions and strategic SAP implementations at scale and on time.
The Challenge
As a subsidiary of a German parent company, ConVista Consulting had unique challenges due to the difference in capital expenditures in business technology. Because of the high proportion of US revenues and heavier market pressure, they needed a US-focused website to better reflect their expertise and exposure in the US market.
The main challenge was analyzing their business and technology solutions, SAP integrations expertise, and client case studies to redevelop their information architecture to be more conducive to companies with high-dollar SAP implementations in the United States.
The Solution
Since many websites in Europe make heavy use of Flash technology, our first focus was in redesigning the user experience with a more HTML-focused structure. By removing the dependency on Flash, we were able to make the website more easily navigable, improve browser and device compatibility, and make content SEO friendly to better compete online. Adhering to ConVista's brand guidelines, we designed a unique look and feel and an intuitive user interface. We developed the website architecture for easier and quicker consumption of content with heavy page interlinking for improved usability. We designed vibrant and attractive graphic elements with strong calls to action to market to and convert leads. We also designed customized landing pages to improve search marketing leads and conversions. We developed the website using a user-friendly content management system to give ConVista the ability to maintain, update, and remove content as needed. In addition to making it easy to update basic content, we created multi-dimensional entry management, so staff could easily add new job positions, case studies, and news entries.