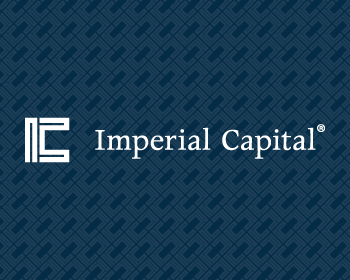 Imperial Capital is one of the nation's leading full-service investment banks, specializing in institutional sales and trading, investment banking advisory, capital markets and restructuring services, and institutional research.
The Challenge
Imperial Capital had outgrown their website and, as with any good investment, expected more from it. They needed a new way to target and convert new investors of varying net worths and promote their many investment vehicles. They needed to highlight their operational expertise and guidance, and demonstrate their strong commitment and portfolios.
They also needed their website to serve as an attractive hiring portal to new graduates possessing an entrepreneurial spirit from the nation's most prestigious schools.
The Solution
Because of our expertise with the financial industry and various investment firms, Imperial Capital came to Rapture Studio to redesign and reconceptualize their online marketing presence and user experience. Our first task was to create user profiles, organized by investor behavioral type. We identified the four major types most as target customer types and began to design their new website around this. To create the right content, we provided a thorough content strategy and new information architecture to provide all the content their users might need. Because this project was so close after the financial downturn, we wanted to ensure content had the aura of trustworthiness and a tone of sage, superior advice, so that investors could feel safe with their investment portfolios at Imperial Capital. To convert users, we focused on an intuitive user interface design for the member management system. We wanted to system to feel substantial and safe, so we made use of a clean modern look, with solid neutral colors. For Imperial Capital's recruitment portal, we focused on easy content navigation and some unique design elements to highlight their unique benefits and corporate values. We designed additional marketing assets to provide prospects to keep Imperial Capital opportunities in mind.