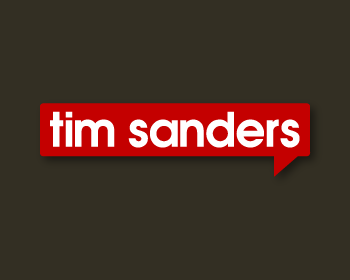 Tim Sanders, former CSO of Yahoo!, is a New York Times Bestselling author and one of the most in-demand keynote speakers in business and leadership. He is a successful consultant to some of the most powerful companies.
The Challenge
Even for bestselling authors and C-level executives, staying competitive and innovative requires intelligence, persistence and risk-taking. For Tim Sanders, his personal brand had skyrocketed. He became one of the most in-demand keynote speakers and a prolific author. But in business, meteoric growth requires vigilance and fresh strategy to continue to grow.
Tim needed to redefine his brand and expand into new consulting territory to support his clients with all the additional value he was creating. He wanted to better align his business with his personal values and launch a new book, which would blend his personal life and all of the business lessons he'd learned through the years.
The Solution
When Tim hired Rapture Studio, he knew he was getting forward-thinking strategy mixed with great execution. We started to design a bold brand for Tim that embodied his presence and passion, while maintaining the familiarity of speaking. When it came to Tim's website, we designed and developed a new website around his eye-catching photography, using bold colors and solid contrasting fonts. To make sure the information presented to his target audience generated and converted leads, we focused on streamlining and improving his service offerings to match his expertise. The information architecture we developed supported our vision of an intuitive user experience, while delivering strong SEO value. For Tim's newest book, Today We Are Rich, we designed a custom micro-site to promote book sales, a very substantial free chapter, and his social network community built around the book. We developed a new kind of viral social media campaign around the book's free chapter, ensuring that readers would have opportunities to share or pre-order the book as they were reading the sample. On opening day, the book shot to #91 on the Amazon's Bestseller List and #2 on Inc. Magazine's Business Book Bestseller List.