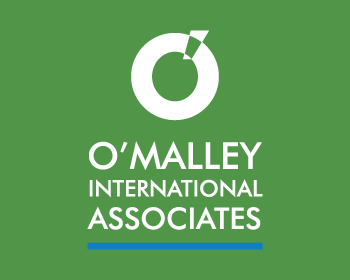 O'Malley International Associates, a boutique media consulting agency, offers unique image and media solutions. O'Malley specializes in identifying, developing and implementing strategic messaging to create the optimum impact to improve visibility.
The Challenge
As O'Malley International Associates grew their business, they discovered they needed to improve their own web presence to keep pace. They needed a website more suitable to promote their PR, image and media solutions to prospective clients. They were also looking to promote a series of workshops and seminars conducted by the company's founder, John O'Malley. They wanted to send attendees to an event detail page where visitors could purchase a seat right from the website, and they wanted it to be easily maintainable from a content management system.
The Solution
O'Malley's core is delivering media solutions with genuine conversation and impact. We found that their value lies in unraveling the communication mess and gaining instant visibility. Visually, we wanted to use just a few colors and line art to tell O'Malley's story, so we based our vision on untangling. For the website's primary imagery, we designed a series of banners where a string followed a path, telling a new part of the O'Malley value. We designed the website to be easy to navigate, minimal primary navigation links and straightforward and solid. We created a customized event calendar, and added on a blog to help O'Malley International market their services and fresh ideas more effectively. Using an off-the-shelf content management system as the base, we made customizations to the admin area to make adding events, venues and pricing easy. We integrated PayPal into the system for easy payments collection and ticket management, so staff could track sales and attendees.